"We aim at developing versatile Information systems that are reliable and least time consuming. We offer the best solutions tailored to your needs to control and increase the efficiency of the processes.Consulting, design, development, execution, monitoring of the product is our core business."
CEO
Loading images...
Application development

FORTUTECH increases your visibility in the market and sales through mobile and web applications. Platforms like appstore (apple) and Gmarket (google) are in continuous growth for several years. A mobile application, web or desktop these days must store sensitive data on companies. These data represent the wealth of the company. Expert in the storage of sensitive data via web applications, mobile or desktop, FORTUTECH is committed to develop solutions tailored to your needs for continued evolution of data.

2NE1 Mobile

The application of this album (TOANYONE) group 2NE1 is on the Android platform. 2NE1 is a group of South Korean female pop singers, launched by the YG Entertainment label. 2NE1 has emerged on the U.S. itunes achieving 1st place in September 2010. The application was developed in JAVA Mobile Framework with Google's Android and is available on Gmarket.

Application aEner'COM

aEnergis specialized in data transmission in urban or rural areas. We have developed a complete solution for aEnergis innovative and is named as aEner'COM. This is a solution for intelligent management of waste collection points for voluntary contributions.

Activcom Intranet

Commercial distribution company, the Group Activcom is positioned as a leader in direct sales in France and innovative growth markets such as energy, eco-citizenship and still. Its sales force is modern, dynamic, powerful and efficient, have the mission to solicit individual customers and SMEs / SMIs.
We have developed an intranet for activcom including all business layers of the company.
"A team of dedicated engineers is available to your project, it gives you the feeling of having your own in-house technical team. Our agile development process and project tracking can be very responsive to our customers. We develop a real relationship with our customers and employees over the long term."
Technical Director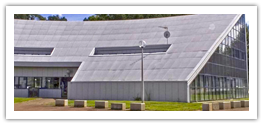 Centre d'Innovation
16 rue Léonard de Vinci
45074 Orléans cedex 2
Email : contact[at]fortutech.com
Tél : 02 38 69 80 93
Fax : 09 72 19 40 34

Copyright © 2011-2012, FORTUTECH. Tous droits réservés.